Nordteco ResourceControl
Nordteco ResourceControl is a daily monitoring system for your wind or solar project's measurement campaign, all overseen by an expert team to contribute to decision making and to carry timely solutions to any operational problem, therefore maximizing the return on investment.  Nordteco ResourceControl is the optimal solution to ensure the success of your measurement project.

We are allies for your project, we are Nordteco. 
 Benefits of Nordteco ResourceControl
Compatible with all major manufacturer data loggers – multi-logger, multi-format, multi-purpose
Automated daily monitoring of the data, which is stored and operated via Amazon Web Services (AWS)
Daily Quality Control, according to customized Quality Assurance filters
Experienced engineers analyze the data for your convenience
Corrective action design and e-mail alerts, whenever a failure is detected
User-friendly measurement reports delivered periodically
95%+ annual data availability guaranteed*
Failure and deviation detection and decision making made easier
Minimizes investment risk: timely monitoring renders the measurement campaign more reliable, efficient and bankable
Make the most out of your time, leave the optimization of your measurement campaign to our experts
*Inquire us
 How it works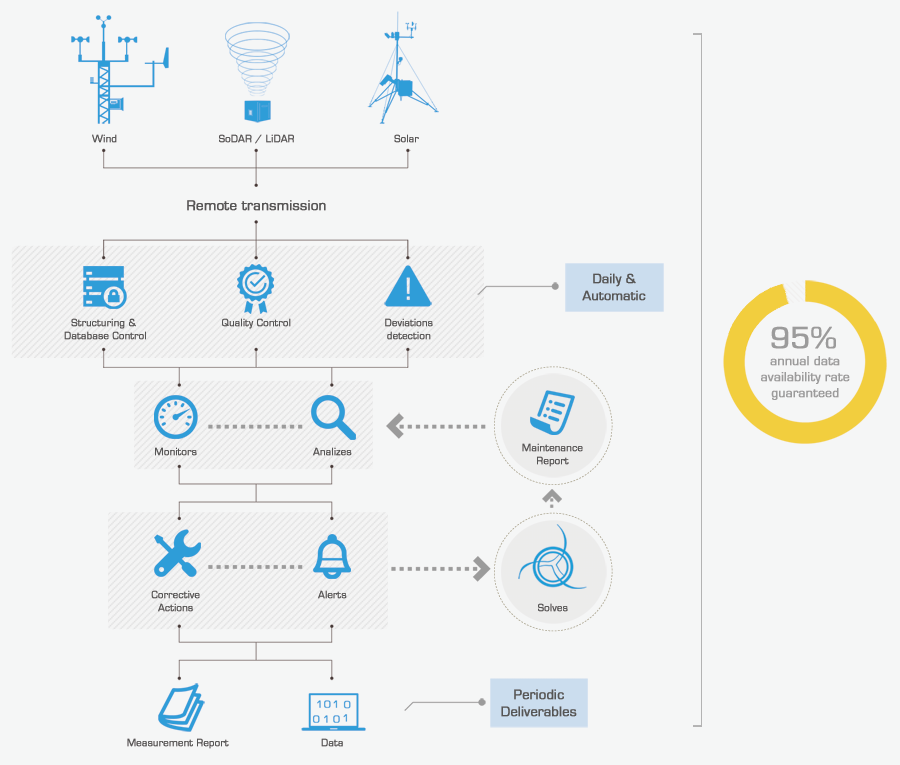 Main Features
Compatible with different data loggers, formats and remote sensing systems (LiDAR and SoDAR)
Daily data collection
Automated data analysis
Automated database structuring
Encrypted centralized data storing – based on Amazon Web Services platform (AWS)
Unlimited storing capacity
Reliable secured data management
Solar data compatible
Data quality assurance (QA) via customized filters
Daily data quality control (QC)
State of the art monitoring technology
Process permanently supervised by an experienced analyst team
On-time equipment failure alerts, course-of-action design in order to reestablish normal operation
Event/maintenance log traceability
Experience-based improvement
Customizable frecuency (weekly. monthly, quarterly, annual, etc.)
Content flexibility – See Service Modalities
Comprehensive and executive format
Information presentation options: graphs and tables, graphs only or tables only
Report presentation options: Per measurement station and per project or both
Maintenance log section
English and Spanish versions available
GoogleMaps integrated system
Daily transmission service included (GSM/GPRS, 3G or Satellite)
Recommended complement: Corrective Response Plan, executed 72 hours after the failure alert
Service Modalities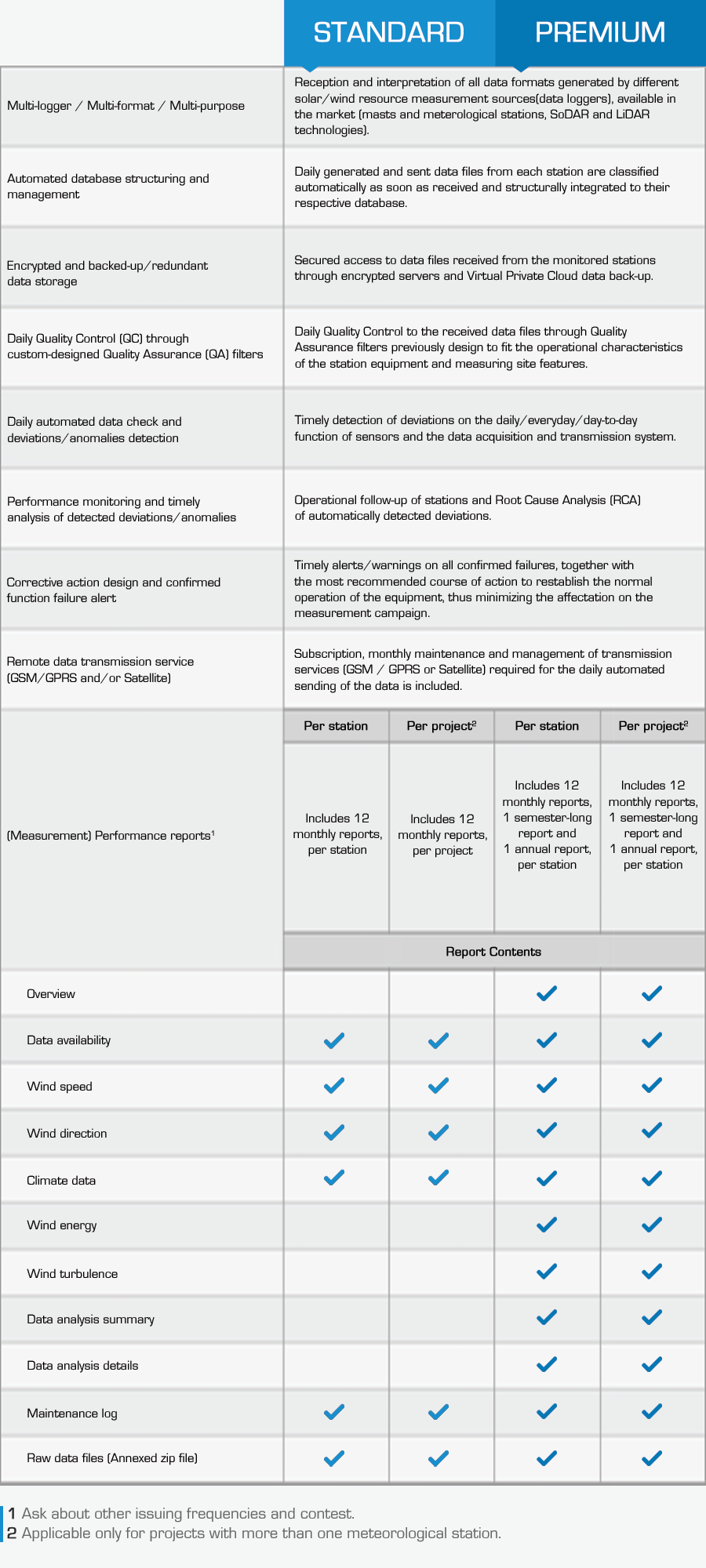 Ensure the success of your energy project.
For more information Contact Us